Questions? Call 888-282-5002
Need a custom marketing solution? Call us: 888-282-5002
Creative Design Services
for Food Vendors & Concessionaires
Maximize exposure, draw new business and expand your reach in the community! Our creative design services are tailored to meet the needs of mobile food businesses and concessionaires. We can assist you with a variety of marketing items such as custom hot dog cart graphics, mobile food cart signs, menus, custom logos, tshirts, hats, vehicle wraps, website and social media pages. Our services are available to you even if you don't own a Top Dog Cart and can be tailored to your company's unique image.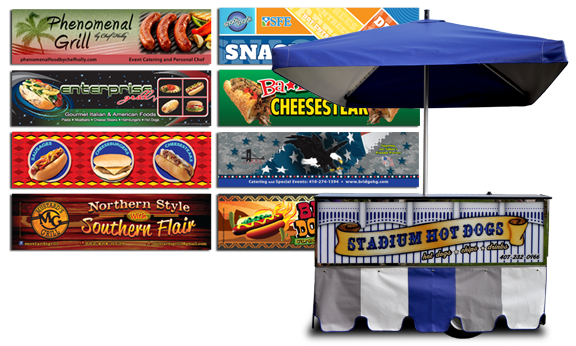 Custom Signs, Umbrellas & Skirts
Complete the look of your food vending business with a custom sign, umbrella and cart skirt.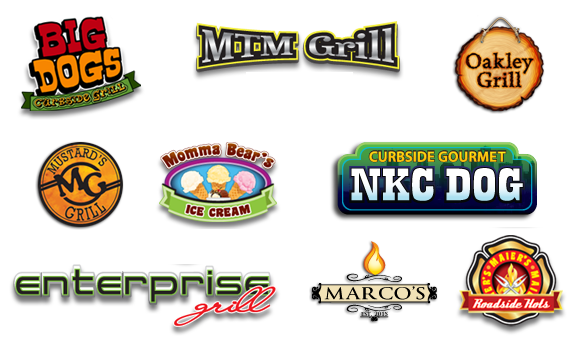 Logos / Graphics
Build your brand and customer loyalty with a custom designed logo that can be used on everything from tshirts to business cards and menu boards.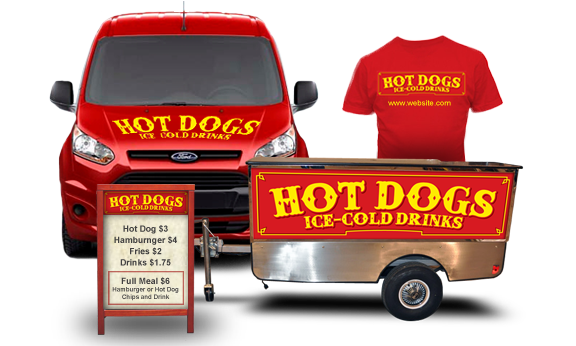 Advertising / Promotional
Tshirts, hats, aprons, vehicle wraps, menus and business card are just a few of the items we design and brand for mobile food businesses.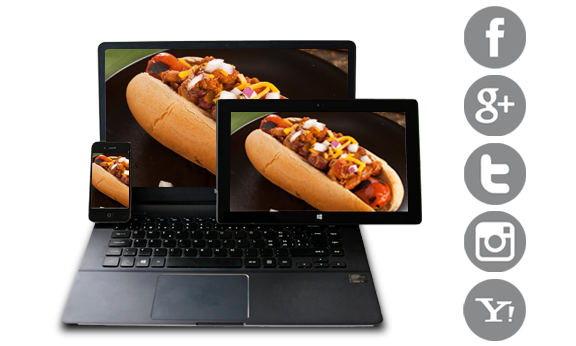 Website Design and Social Media Pages
Establish an online and social media presence that connects you with customers and builds your exposure in the community.
If you would like more information about any of our graphic design or marketing services, please complete this form.
Questions? We're here to help. Call 888-282-5002