Get a FREE custom cart quote call 888-282-5002
Guide to Preparing for Health Inspection
for Mobile Food Cart Vendors
Passing health inspection isn't hard if you know exactly what is expected of you as a mobile food vendor. This guide will assist you in preparing for mobile food cart health inspection so you can get the information you need to pass the first time.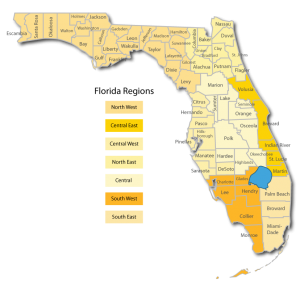 Get licensing and health department information specific to Florida.
Starting a Mobile Food Business in Florida?
Get information specific to Florida here
STEP 1. Make and Appointment with a Health Inspector
Before purchasing any food vending cart, visit the health department in your area. Food service laws and licensing vary by state, county and country. You will have to meet the requirements of your local health department before you can get your license, pass health inspection and open your business.
The FIRST time you contact the health department, be ready to ask and answer questions about your mobile food cart. If you have chosen the cart you plan to purchase, bring photos or a drawing of it with you. This will allow the health inspector to ask questions about the layout and equipment on your cart.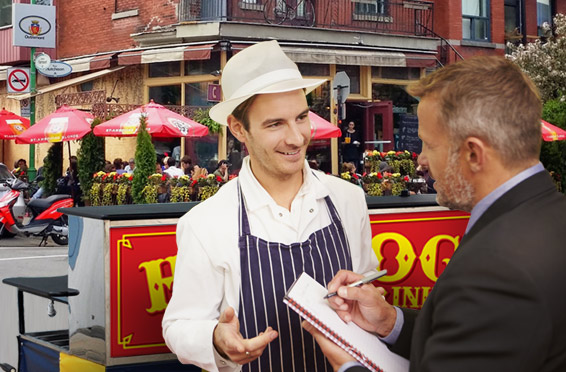 STEP 2. Get Information
During this meeting with the health inspector ask questions about location, commissaries and cart equipment requirements. You will probably have your own questions to ask the health inspector too. Be sure to bring a pen and paper.
These are some of the topics you should discuss with the health inspector during this meeting:
Equipment and Building Requirements: Understanding what needs to be on your cart before you buy it will make passing inspection much easier. Adding or changing equipment after a cart is built can be costly and sometimes impossible.
Top Dog Carts are custom built to order. This means all of the building requirements needed to operate in your area will be met when your cart is built.
Health Codes: The health inspector should be able to provide you with a printed copy of the health codes in your area. You will need this information to pass health inspection.
Location Restrictions: Ask if there are any food vending location restrictions in your area. For example, some cities don't allow food vendors on certain streets or near certain buildings. It will be much easier to find a location if you know ahead of time where you can go. You must also provide your operating location to pass health inspection.
Commissary Locations: A commissary is a licensed and inspected kitchen where you can store supplies and clean mobile food cart equipment. There will be several in your area, all of them regulated by the health department. Ask the health inspector about commissary locations in your area. You must provide a commissary location to pass health inspection. In many cases, you will be required to register directly with the commissary in order to use it and pay a yearly membership fee.
STEP 3. Don't Guess the Answers
If the health inspector asks a question about your cart's construction that you're not sure how to answer, contact your cart manufacturer. They can provide you with the correct answers.
If you are planning on purchasing add-on equipment such as grills, griddles or deep fryers, ask your inspector about the health codes on these items.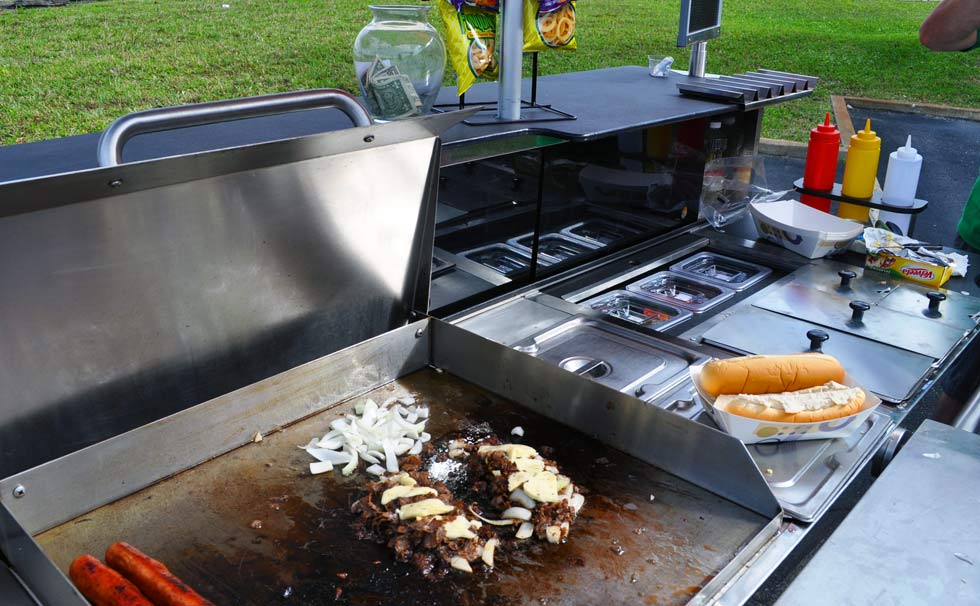 Get News, Special Offers and Information for Mobile Food Vendors