Top Dog Cart Mobile Food Cart Engineering
Top Dog Carts are engineered to be attractive without compromising efficiency or safety. We've put a tremendous amount of time and thought into perfecting our mobile kitchen layouts making them easy to manage and allowing for friendly service.
Engineering Features include:
Precision Balance and stability
Unobstructed service
Ease of maneuverability
Safe transport features
Quick Set-up
Thermo-coil hot water system (mobile food carts)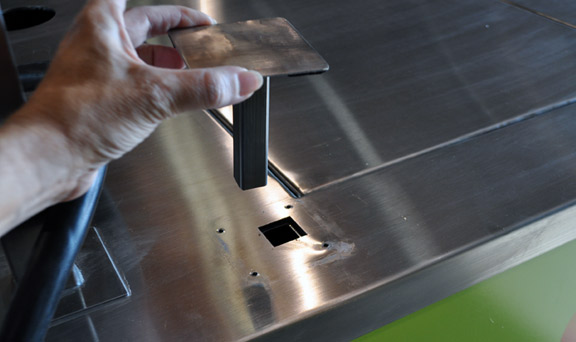 Efficient
Top Dog Carts feature the most efficient mobile kitchen available. Our carts are designed to allow quick food service while offering high capacity storage areas and ease of movement.
Towable
Our mobile food carts are engineered with precise suspension to maintain perfect balance and ease of movement. Top Dog Carts are also easy to tow. All you need is a standard 2WD sedan.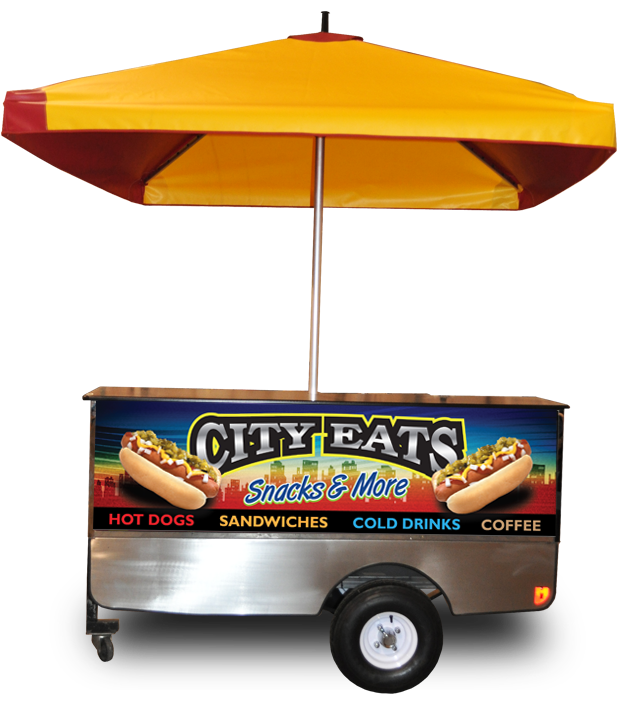 Expandable
You never have to worry when adding equipment to a Top Dog Cart. Our online store has parts and accessories guaranteed to fit your Top Dog Cart. Custom accessories are also available.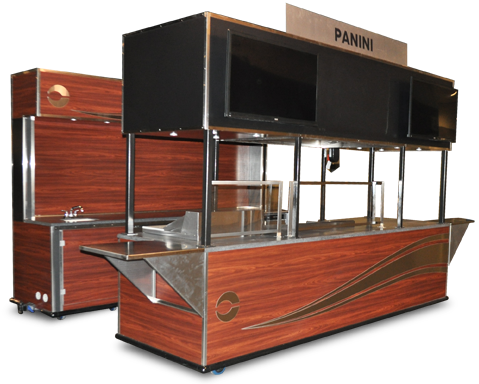 Custom Engineered
TDC offers custom Concession Carts designed and engineered by our talented and experienced staff. Concession carts are custom built for each client to ensure they meet all health department AND venue regulations.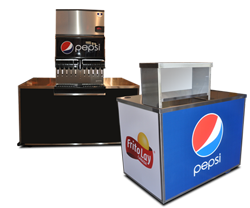 Franchise Friendly
We can meet equipment requirements and trademark/graphics standards for any franchise or organization. We can also help you build your franchise or brand with custom graphics, apparel, and menu boards and more.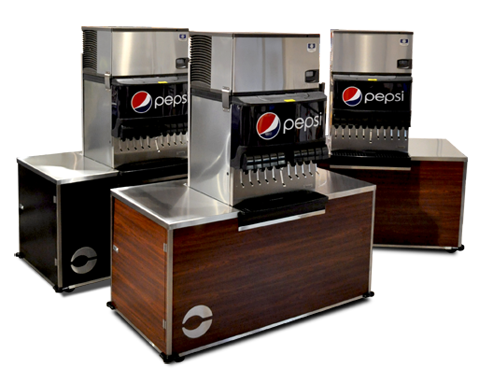 Fleet Orders
Do you have a brand or concept that you want to market in many different locations? Consider having TDC build a fleet of concession carts – with identical cooking and serving features, all branded to one company.
For information about building and purchasing a concession carts, please contact Kay at 321-972-8200. She will work with you to design your custom concession cart and give you a production estimate.