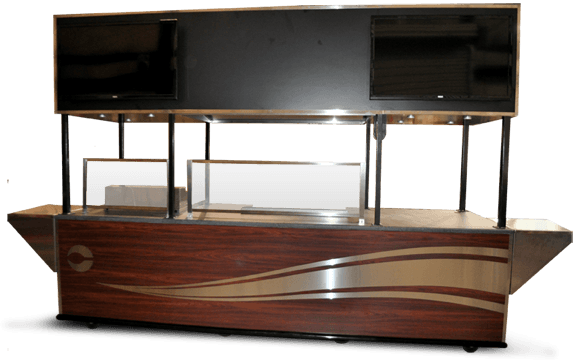 Please note:
Custom concession carts and kiosks are built-to-spec for each client and venue.
Custom concession carts give you the ability to offer a variety of food and beverage options. These carts are built-to-order with features and equipment determined by you, your venue or organization. Custom concession carts can be used alone to provide an independent service outlet or in groups to create a portable restaurant or service area.
Custom Concession Cart Configurations
These are some examples of concession carts with custom options and configurations.
Request More Information
To get more information about our carts or to request a consultation, please complete this form. If you need immediate assistance, please call 321-972-8200.
We recommend you check all state and local health department regulations prior to purchasing any concession cart.