Top Dog Cart

Construction
Unmatched Quality & Dependability
Top Dog Carts are constructed with high quality materials carefully chosen for their strength and durability. The quality of these materials means our carts provide years of dependable performance and function. Additionally, these materials and our Top Dog Cart construction standards help your mobile food cart or concession cart maintain consistent form and safe operation.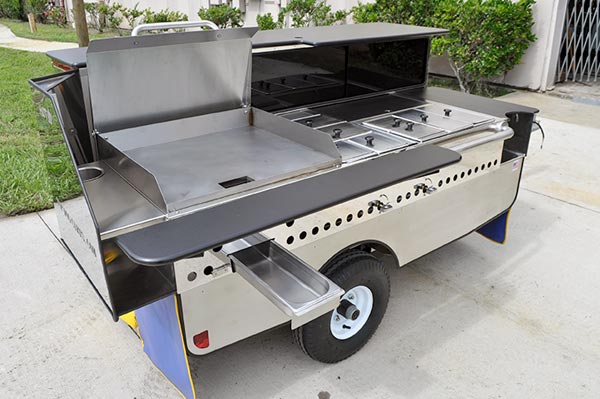 CART BODY
Top Dog Cart mobile food carts are constructed with 12 – 24 gauge, 304 food grade stainless steel and .5″ – .75″ weather resistant boat board. Specific carts also use .040 – .090 thick aluminum.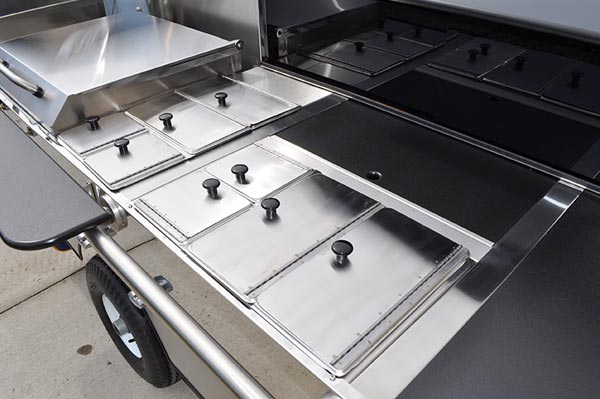 ANSI/NSF Qualifications
Top Dog Cart utensils, pans and lids are NSF Approved. Our carts are NSF compliant and built to meet or exceed ANSI food equipment materials and mobile food cart standards. For more information please view our guide to manufacturing compliance.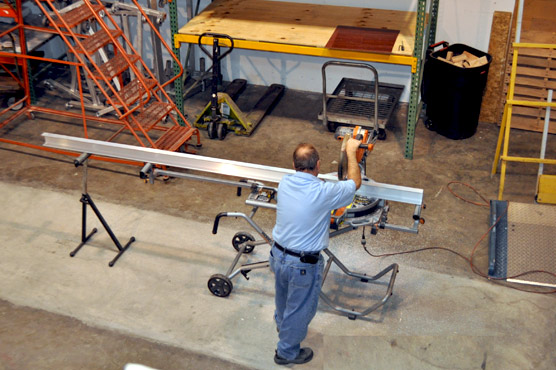 Made in the USA
We take great pride in manufacturing our mobile food and concession carts. Because our carts are built, tested and shipped from one place, you can be confident all phases of construction are monitored.
Our manufacturing facility is located in Sanford, Florida – USA.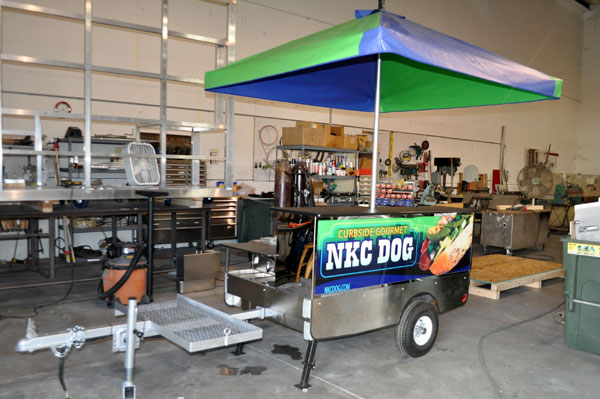 Accessories
We offer a variety of customized accessories including umbrellas, cart skirts, signs and apparel. These can all be created as your cart's being built or purchased later as your business grows.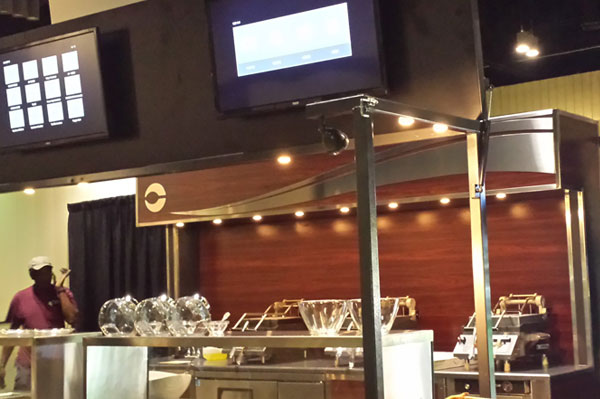 Lights & Finishes
Concession cart customers have even more options. Choose from rich finishes, Corian® or stainless steel counter tops, and a dazzling array of custom lighting options for your concession carts.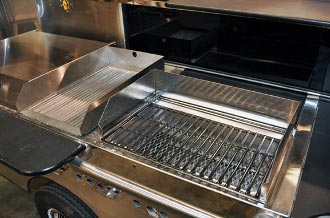 Equipment
Add even more versatility with equipment built into your mobile food or concession cart. Choose from deep fryers, char-broilers, sneeze guards and more.
Custom Cart Solutions
While all of our carts are built to order we also offer complete custom cart design and engineering for customer's seeking an entirely unique vending cart solution.
Learn more about what goes into building a Top Dog Cart