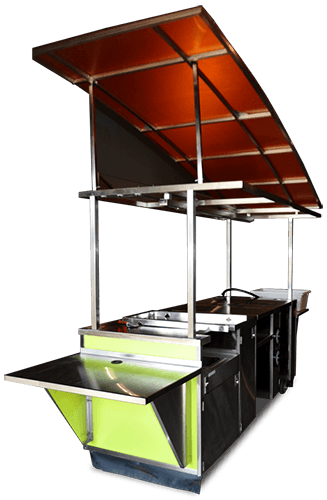 CASE STUDY:
Recharge Cart
Location: Orange County Convention Center – Orlando, FL
Job Requirements: Modify a drink cart for use with or without drink/soda equipment, making the cart multi-functional for dispensing beverages or serving bottled beverages.
Solution: Filled two drink machine cut outs with removable stainless steel panels, creating a full counter work space when the drink machines aren't needed. Added a shelf to hold an ice tray for cold drink displays.
Stainless Steel Counter Panel
Removable stainless steel counter panel allows cart to be used with or without drink/soda equipment.
Ice / Drink Bin Shelf
Added shelf beneath counter top to hold ice bin for cold drink display.